​Summer Care Tips That Will Help You Sell Your Car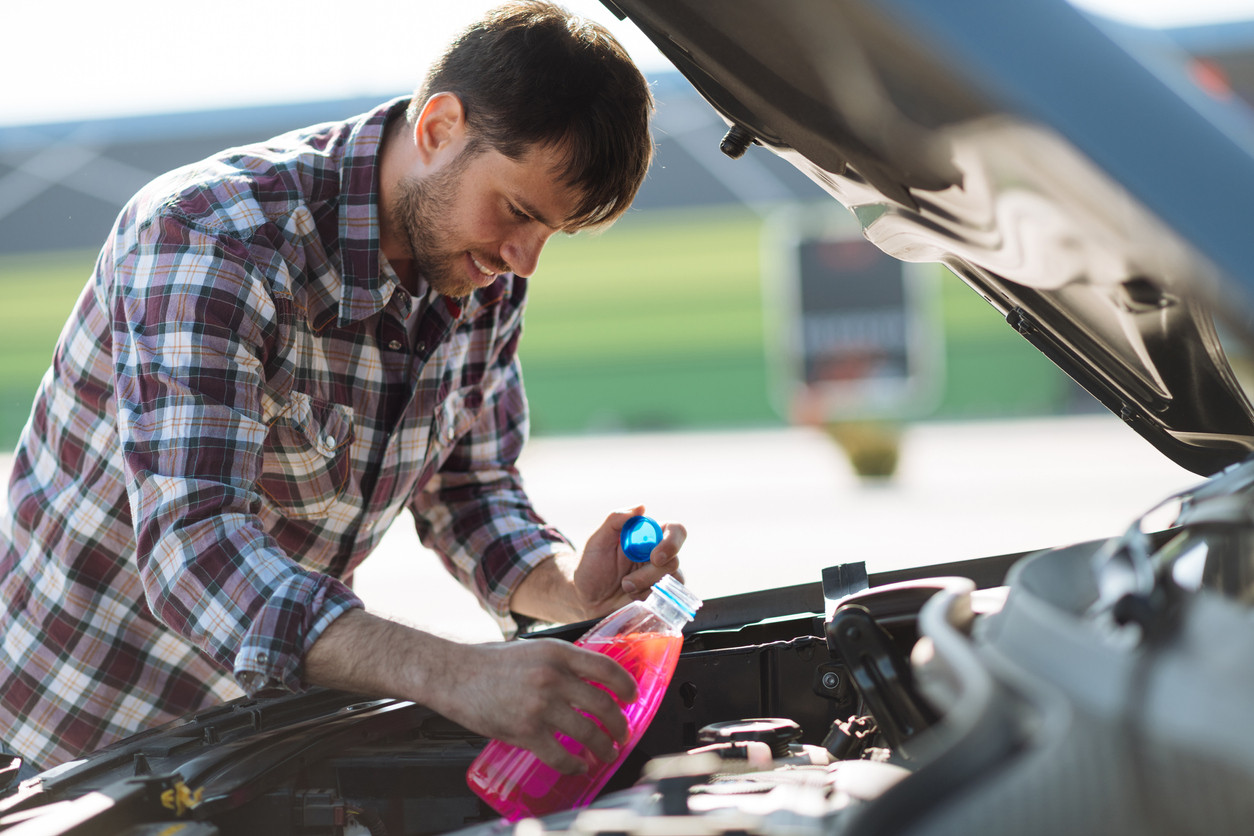 Now the warmer weather has started to arrive, there are a number of things you can do to help keep your car running in optimum condition. Not only will these tips make your vehicle safer to drive, they should also help to maintain its value. When the time then comes to sell your car, you'll be glad you followed the advice.
Coolant Levels
Regular checks of your coolant fluid level are essential during the summer. Given that the coolant is there to prevent your car overheating, it's something that you'll want to keep on top of.
 Confirming that the coolant level is between the maximum and minimum levels is worth the effort when you consider the expensive repairs that would be required if something went wrong.
Beware of Roadworks
City Councils will always look to take advantage of warmer weather and tend to schedule road improvements in the summer months.
When they're taking place, this can mean lots of loose debris on the roads, as well as those nasty little 'ramps' than can give your car a good whack if you're not careful. Whilst you'll not miss the potholes in the long-term, you still need to be careful whilst any work is going on.
To avoid damage to your car's bodywork, consider driving more slowly than usual where possible. This can help to minimise any damage from loose debris that is thrown into the air.
Air Conditioning
In terms of your car's air conditioning efficiency, it can be highly beneficial to have the AC serviced from time to time. The refrigerant gas it uses is gradually lost, so a once-over every couple of years will do it the world of good. 
As temperatures start to increase, you'll be glad for the comfort well-running AC brings. Keeping you cool as well as helping to reduce pollen levels, it's become a feature many car owners can't do without. Just bear in mind that it's worth avoiding constant use to help keep down fuel consumption.

Windscreen Wipers & Wash
As the worst of the winter weather subsides, it's always worth checking the condition of your wiper blades. Lasting damage from the cold and icy mornings is not at all unusual.
You'll want to make sure the wipers are working at their best, as dusty and smeared screens are likely to become common throughout the summer.
Once you've established whether any damage has been done and made any required changes, you'll then want to check that your vehicle's screenwash is full and working. You'll be glad it is when you need that wiping power.
Tyres, Oil & Batteries
As three of the most important elements of your car, the oil, batteries and tyres need to be given regular checks all year round – not just in the summer. Simple things like measuring your oil levels and arranging for a battery test can make a huge difference to your vehicle's ongoing health.
In terms of the tyres, problems can arise based on summer conditions just as they would with trickier winter weather. High temperatures can aggravate existing damage and cause punctures, so be careful to regularly check each of your tyres over.
When doing this, wait until they're cold and on a level. Take extra care to conduct more rigorous checks if you're off on a longer car journey for holiday purposes.
General Protection from the Sun
Where possible, it's worth parking your car either in the shade or in a garage when the option is available. In terms of the paintwork, too much direct exposure to the sun can cause some fading over time.
The shade can also make a big difference to your comfort whilst driving. If left directly in the sun's path, the glass will cause the car to act like a heat trap, which isn't ideal when you have to get back in it to drive. If you really can't avoid parking in the sun, consider investing in window protectors.
Servicing
Many of the issues above can be picked up through regular servicing of your vehicle. If it's been over 6 months since your last one, why not consider paying a visit to your local garage?
Sell Your Car to Abbeywood Motors
If you have reached a point where you're looking to sell your car, then our team at Abbeywood Motors can help. We always offer a fair price for the cars we buy & our buying process is very quick, meaning you can have the money within minutes.
We can come and collect your car from anywhere in Yorkshire, Derbyshire, Lincolnshire & Nottinghamshire. Why not request a free valuation for your car today!
Return to Blog